Demos and slides for "Introduction to Visual Studio 2012 and .NET 4.5" are available for download.
Video
This session was simulcasted live as a special presentation of D³: LIVE & INTERACTiVE. Video is available on Channel 9.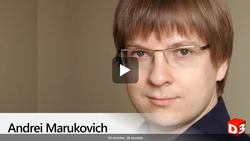 Abstract
Learn about what's new in the recently released version of Visual Studio, covering the new tools, the IDE, and the .NET Framework improvements. You will also explore the new asynchronous development model for C# and relevant language changes. No matter how you use Visual Studio – for Web, mobile, or desktop development – you will understand what the new version will bring to your development life.
D³: LIVE & INTERACTiVE
D³: LIVE & INTERACTIVE is a monthly show hosted by Jonathan Rozenblit. The show airs live every first Wednesday of the month at 12:00 PM ET and features the latest updates on what's new and exciting in the world of development.
blog comments powered by

Disqus